In July, we headed to Seattle for MozCon, one of the biggest search marketing conferences of the year. Here's what we learned.
---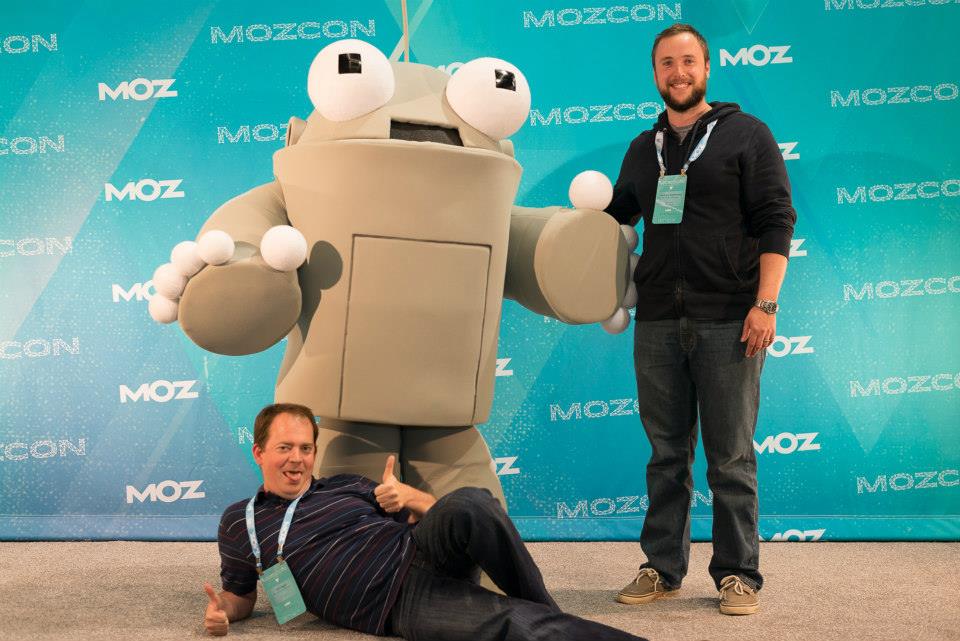 "It's not about business. It's about community." - Mike Ramsey of Nifty Marketing.
In mid-July, our marketing team headed to Seattle to participate in one of the biggest digital marketing conferences of the year -- MozCon.
The conference, which is hosted by Moz, brings together some of the smartest minds in digital marketing to share ideas, tactics, and strategies.
For three full days, Jeff and Jack took notes at a furious pace.
Here's what we learned (the abridged version)
Like last year, we learned a lot. But to go into detail would be mind numbing for anybody that's not in the web marketing field. (Our minds were even a little numb by 5pm on the third day.) So instead, we thought we'd take a page from last year's MozCon recap and share with you some of the overarching trends we noticed:
Many believe search is on the verge of some serious regulation. See the EU's Cookie Law and the "Right to Be Forgotten." Regulation could have some interesting implications on how marketers do their job.
There has been a lot of debate over what to call ourselves in the last several years. Originally, "SEO" was the go-to term. But that had developed a negative connotation due to the efforts of black hat SEOs. So then it was "Inbound Marketer." Now there's a trend toward calling ourselves "Content Marketers" -- this shift is indicative of what many marketers think has the most success in digital marketing. Content reigns supreme.
Several presenters -- especially Richard Millington -- stressed the importance of building communities around your brand. Do it right and customer loyalty and enthusiasm for your business can skyrocket. If you're interested, you should check out Millington's book, Buzzing Communities.
It's no surprise that the web is overflowing with content -- blogs, videos, infographics, and more. To stand out, you really have to say something unique within your industry. If you want to attract prospects with content, you should invest real time in developing a plan for creating content that fills a need.
Google, as always, is in a constant state of flux, especially for local businesses. Did you know that Google+ Local and Google+ for Business have combined and are now called Google My Business? I won't go into the nitty-gritty, but if you're handling your own search marketing, we recommend adding Mike Blumenthal's blog to your reading list.
Kerry Bodine gave an excellent presentation called "Broken Brand Promises: The Disconnect Between Marketing and Customer Experience," in which she stressed the importance of mapping out the customer journey. She and several other presenters made a critical point -- your business has to live up to the promises it makes in its marketing message. If you fall short, you're going to be dealing with some very upset customers.
What does it all mean?
If all this seems a bit over your head, just remember: marketing your business online is a lot easier if you're genuinely trying the help your customers.
That means, if you haven't already, take the time to really get to know who they are and what they need. Then find ways to help -- answer questions in forums, write insightful blog posts, organize a community event around your topic, participate in social media discussions.
Search marketing (i.e. inbound marketing, SEO, content marketing) is a powerful form of marketing because it draws prospects to you. You're not interrupting their lives with your marketing message.
Your mission, should you choose to accept it: Know your customers, build a solid online presence, make connections, and be helpful. If you need guidance, let us know.